The Best Small Gold Nugget Detectors for 2018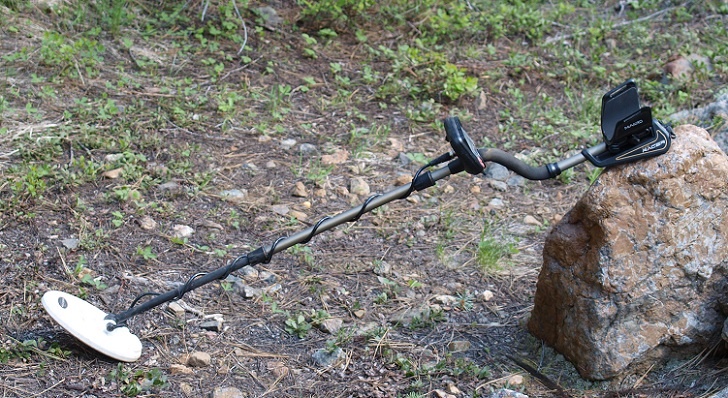 Not too long ago, there weren't very many choices when a prospector needed a sensitive gold detector. Most of the detector companies only had one or two models to choose from.
Things have really improved in the last few years, with some recent additions to the market. These detectors are marked improvements over some of the earlier models from past decades.
We all know that most gold nuggets are small, so even the seasoned prospectors wants to have a quality metal detector in their arsenal that is capable of finding small gold.
In 2018, here are what I consider to be the top gold detectors for small nuggets.
Fisher Gold Bug 2
The Fisher Gold Bug 2 has been on this list for decades, and it is likely to remain a favorite among serious prospectors for years to come. Although it's been on the market for a long time, it is excellent for finding small bits of gold. For years there were no detectors that could match it's sensitivity.
Whites GMT
The Whites GMT is another detector that has been around for a while and has a loyal following. It is a sensitive detector and is somewhat comparable to the Gold Bug 2 (although most prospectors seem to favor the "bug"). It
Makro Gold Racer
The Makro Gold Racer hit the market and was most folks that used it were quite impressed. Prior to its release there hadn't really been any high sensitivity, gold-specific detectors to hit the market for over a decade. The Gold Racer changed that. I have used one since they came out, and am a big fan.
Minelab Gold Monster 1000
The newest release from Minelab is the Gold Monster 1000. Experienced gold hunters know that Minelab makes the best gold detectors on the market, and the Gold Monster 1000 did not disappoint. Unlike most other Minelab detectors, this uses VLF technology but incorporates several new features that make it perform superior most other VLF gold detectors. I have seen many prospectors trade up from their old Gold Bug 2's (something they swore they would never do!) and start using the Gold Monster 1000. It's an impressive little gold detector.
Minelab SDC2300
The MInelab SDC2300 is a little different than the others on this list because it is a pulse induction detector, a technology that has previously been known for being less sensitive to small, porous gold piece of gold. That really changed with the SDC2300. Not only does it hit very small bits of gold, but it can also handle hotter soils than most VLF detectors. Although its considerably more expensive than the other metal detectors on this list, it is a sweet detector.
Next: Detecting for Big Gold Nuggets & Specimens in Tailing Piles