Gold Prospecting in Illinois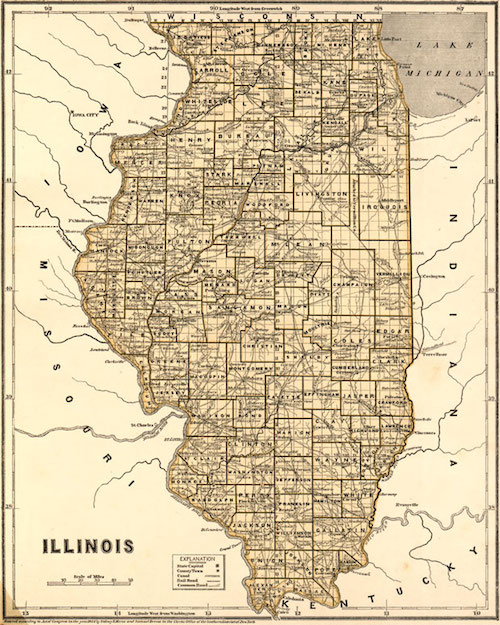 Although Illinois has a small amount of placer gold in glacial drifts, there is not enough gold in the state to be considered for commercial mining. Any small amount that can be found by the recreational miner will be so scattered through the area that they will be difficult to locate.
If you do decide to give prospecting here a try, double check that you are aware of regulations on state lands, and have the appropriate permission from private landowners.
Gold Prospecting Locations
If you want to try your hand, these are a few areas that may give be worth a look.
Wabash River and tributaries located in Wabash County
Ford County has shown a little gold in the Vermillion River
The Sangamon River in Macon County
The Embarrass River in Jasper County
Illinois River and Spoon River in Fulton County
Also Read: How to Use a Sluice Box
Lost Treasures in Illinois
Just for fun, a prospector with a metal detector might want to take a stab at hunting for buried treasure.
Along the banks of the Ohio River near Golconda, hundreds of silver dollars were found after floods. Possibly from a riverboat wreck, they date from the 1800s.
Near Horseshoe Lake Mafia gangster Vita Giannola had a still in operation on his farm. Before he perished in a gang war he supposed filled twelve lunch buckets with money and buried it somewhere on his farm.
Supposedly, silver and gold coins from a stagecoach robbery cache have been found along the Ohio River Bank after it rains. Approximately $200,000 was buried by the outlaws in a cave near the town of Cave.
Get a good book on buried treasure in Illinois, and maybe you'll be one of the lucky ones! There might be more buried gold than natural in this state.
Next: Do You Need Water to Find Gold?