Gold Prospecting in Maine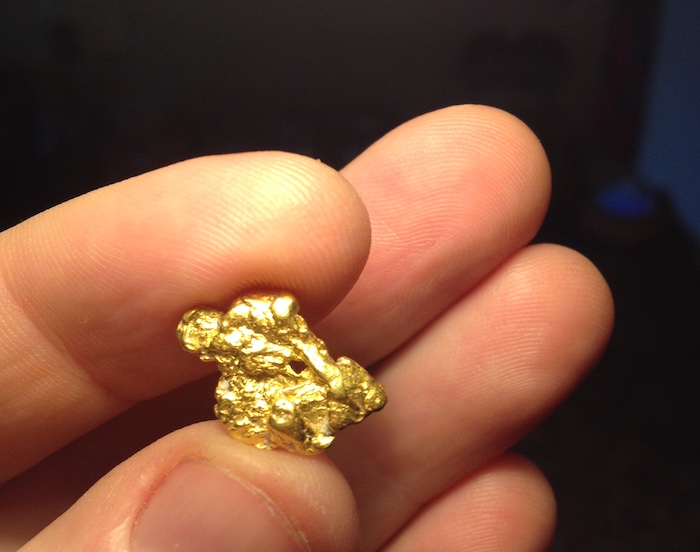 There are several different rivers and streams in Maine that will produce gold for a serious gold prospector.
Although some gold can be found throughout the state of Maine, most of it will be found in the western part of the state. It will take cautious panning as most of the placer gold is fine dust. There are a few lode deposits, but most of the gold will be found in the creeks and rivers. If you keep at it you may find some smaller nuggets.
Regulations and Prospecting Areas
Maine actively encourages recreational gold miners and at this time requires no special permits for gold panning, sluice boxes under 10 square feet, or 4" hose diameter suction dredges. These regs are indicated for sandy or gravelly streams, and those with vegetation or soils where bank degradation could appear will have some restrictions and permitting. Don't try to guess – check out the regs so you are within the law. You can get all the information you need by contacting the Division of Land Resource Regulation, Bureau of Land and Water Quality.
Arrostook, Franklin, Hancock, Cumberland, Kennebeck, Oxford, Knox, Somerset, Penobscot, Washington and Waldo counties have all yielded some gold.
If you do a little research, you can find more areas that will yield gold, but the following are some of the better known spots:
In Franklin County, the Swift River and tributaries, Sandy River and the Chandler Hill stream (a tributary of the Sandy), Nile Brook, Kibby Stream, and Gold Brook.
Gold Brook and the south branch of the Penobscot River in Somerset County. Also in Washington County there is the St. Croix River, and north of Rangeley is the Cupsuptic River.
Maine's Other Treasures
If you're into gemstones, Maine is a rich state. You can find amethyst, sapphire, ruby, garnet, and the incredibly beautiful pink and green "watermelon" tourmaline.
This is one of the best states in the East to search for these incredibly rare minerals. In fact there are many rubies and tourmalines that command an even higher price than gold! Th e
You can strike out on your own or check out one of the "tourist" mines to get started. These are "pay to dig" operations that allow you to keep what you find. There are several in Maine.
Next: Gold Panning and Coin Detecting in Connecticut