Gold Prospecting In Maryland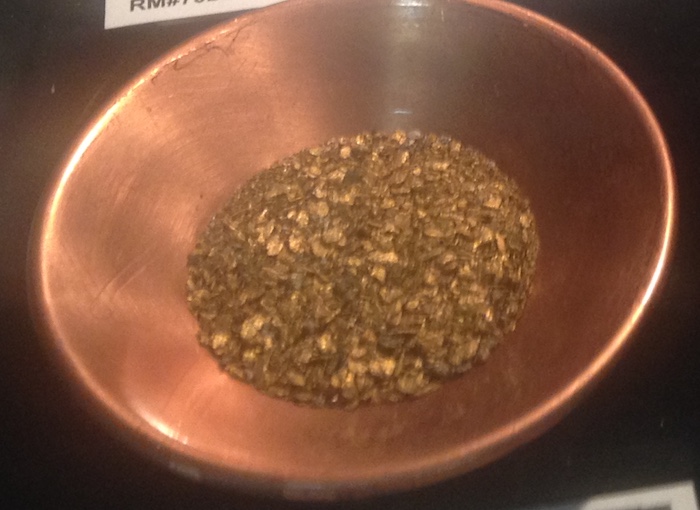 Most people do not realize how much gold has been found in the state of Maryland. Any finds in the state were pretty much forgotten after the strikes in the West, and primarily California, became common knowledge. There are definitely areas in Maryland that are worth a prospector's efforts with a gold pan.
The majority of the state is private land, so be very careful to have appropriate permission before you start to mine. Check with the Maryland Forest and Park Service before you dig on state land, but chances are you can obtain permission in some areas to prospect.
You may find some small wires and veins among quartz rock, and you might be lucky enough to find a sizable specimen of gold in quartz. More success will be obtained by panning for the finer placer gold.
The central and northern parts of Maine have produced most of the gold found in the state. Although most of the east coast gold is found in glacial deposits, Maryland does have lode gold. Since the discovery of gold in the mid 1800s, there has been commercial mining producing over 1000 ounces by World War II.
Most of the hardrock mines are now abandoned, and prospectors would do well to look at areas that have evidence of past activity. Search downstream of documented gold deposits, and around old mine sites.
Some areas worth investigating are Catonsville in Baltimore County, Libertytown in Frederick County, and in Howard County it may be profitable to check out Woodbine and Simpsonville. Most of the Maryland gold is from the Potomac River in the Great Falls area. There are actually several old mines located only a few miles from the Capitol Building.
Also Read: How Placer Gold is Deposited in Creeks and Rivers
Gemstones & Treasure
For anyone interested in gemstones, you can find smoky quartz, beryl, and freshwater pearls from clams in Maryland.
If searching for gold in the form of buried treasure, Maryland has quite a few legends.
Search the beaches of the northwest corner of Bloodsworth Island in Chesapeake Bay. You may find Dutch and French coins from the 1700s. About five miles south, Holland Island is rumored to have gold and silver coins of Dutch origin on the beaches of the west end of the island.
Check out the legend of Patty Cannon, a slave trader who reputedly buried $100,000 in gold coin on the Harold Smith Farm. Supposedly she confessed to having buried the treasure before killing herself.
The ghost town of Plaindealing, east of Hurtock, may be hiding $30,000 in gold known as the Poor House Treasure.
Next: How to Locate Gold Veins in Hard Rock
Grab a metal detector
and see what you can find. Make double-sure if you are on private property (most places are in Maryland) to get permission.