Gold Prospecting in Massachusetts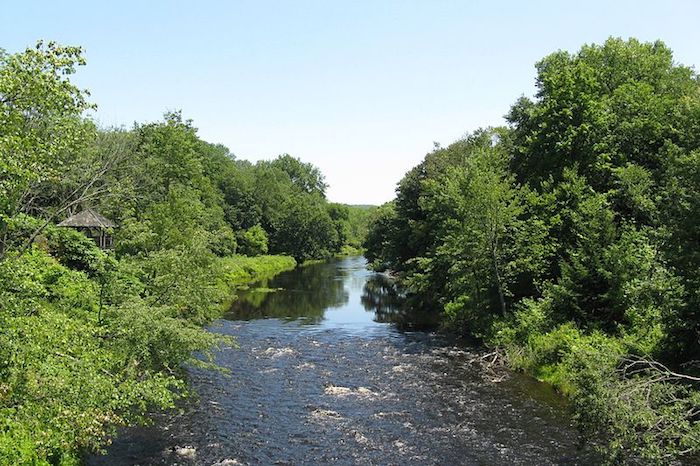 You probably should not be expecting to make your fortune in Massachusetts, but a little glacier deposit gold does exist, primarily in the western part of the state.
The gold in the state is very fine – don't expect to find big nuggets – and you need to pan very carefully to retain this extremely fine gold. You might want to try using spiral panning machines or a Gold Cube, which can be helpful in hanging onto the very finest bits of gold.
As you would expect there has been no commercial mining in Massachusetts.
Where to Try Gold Prospecting
A little placer gold has been reported in the Berkshire River and also in Mill River. You may be able to recover some fine flakes in the Westfield River and Couch Brook, and the Deerfield River and tributaries may be worth some effort.
Also Read: Gold Panning Tips
Gems and Minerals
For anyone interest in rockhounding, Massachusetts produces rhodonite, the beautiful black and pink stone that looks so great when polished. In fact, rhodonite is the state gem of Massachusetts. Also spessartine garnets, an unusual orange color, can be found in crystalline rock.
Metal Detecting
For the treasure hunters, there are quite a few stories of buried treasure in Massachusetts.
On Greylock Mountain, Uncle Billy Badger supposedly found a vein of gold in the mountain. Since he died without imparting the knowledge to anyway, the Quaker Gold Mine Shaft may be in the Notch area. This story seems suspicious, since nothing but glacier gold has been found in the state.
The ghost down of Dogtown is located between Gloucester and Rockport. Most of these cellars you will have to walk to, although a few could be reached on horseback, or by Jeep.
Settled in 1719, the population of 100 families soon declined as the area was not suitable for farming. You may not find your fortune here, but there are all kinds of interesting artifacts turning up – spoons and forks, thimbles, colonial coins, belt buckles, arrowheads, and the occasional gold jewelry.
And of course, since the coast was constantly being raided by pirates, maybe you'll be the one to find that chest full of gold.
Next: 3 Waterproof Metal Detector for Finding Gold Nuggets