Gold Prospecting in Missouri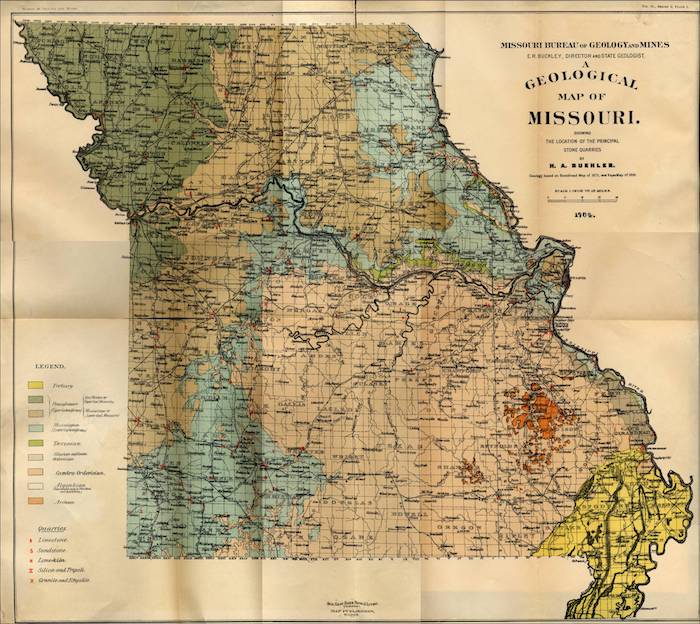 Not much gold to be found in Missouri, and what there is will be very fine flour gold. There's never been much in the way of commercial mining – just not enough gold there to be profitable.
If you find any color at all, it will likely be in the near the Missouri River in the counties to the north. Expect to find extremely fine glacial gold brought down during the last ice age. You won't find it in great quantities, but if you are patient and can find just the right area, you may see a bit in your pan.
Some placer gold can be found in the Charriton River, as well as the North Fabius, Grand, Platte, Mussel Fork and Thompson Rivers. Pan very carefully, because this gold will be extremely fine.
If you enjoy rockhounding, the state rock of Missouri is a fine-grained chert called Mozarkite, which typically has some beautiful colors. Also the state is fairly rich in fossils.
You might find more gold in Missouri hunting for buried treasure. A farmer named Charles Boucher buried 500 silver dollars about a mile south of West Plains.
Jessie James may have buried a large amount of treasure near the Des Arc Mountains consisting of $100,00 in bullion and coin.
A Confederate raider named Colonel Porter supposedly buried approximately $30,000 in gold and silver near Lanton. On the run from Union army he was subsequently captured and killed, and nobody ever located his treasure.