Gold Prospecting in North Dakota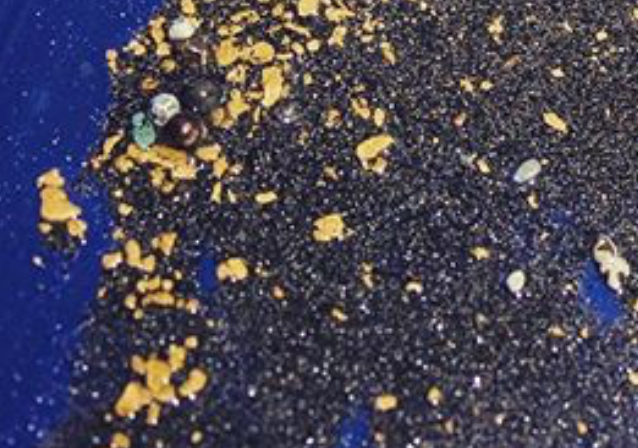 There has never been a noteworthy amount of gold coming out of North Dakota. There was a little excitement when color was first noticed by William Gay in 1887 on the banks of the Grand River, but there just wasn't enough there for profitable commercial mining.
There were also some reports of gold in Bowmont County at Deep Creek, but again, not enough to be seriously interesting to commercial mining interests.
The recreational prospector may want to check out several locations where a little placer gold has been produced.
Also Read: How to Locate Gold Veins in Hard Rock
Gold found near the Sheyenne River probably comes from the Black Hills of South Dakota. It is found in cemented gravels, and is believed to have come from receding glaciers during the last ice age. Cemented gravels were exposed by the Sheyenne River eroding the area.
Areas that show some erosion of hard cemented gravels would be a good place for the prospector to start searching, as well as the ridges and buttes above the river. There was a documented discovery about six miles to the north of Fort Ransom.
There is probably no fortune to be made in North Dakota, and to this day there is no commercial mining at all. But still, the small-scale prospector can get his gold pan out and give it a try.
One thing is for certain when it come to North Dakota gold; it is going to be very small. It's neighbor to the south (South Dakota) is a place where gold nuggets can be found, but the geology is much different here. Very little if any gold you will find here is going to be any larger than dust.
To successfully find gold in North Dakota, I would encourage you to be extra careful with your panning technique. It can be quite difficult to hold onto that tiny flour-sized bits of gold. Specialized equipment for catching fine gold will also help in this situation.
Next: Gold Prospecting in Montana