Gold Prospecting in Nunavut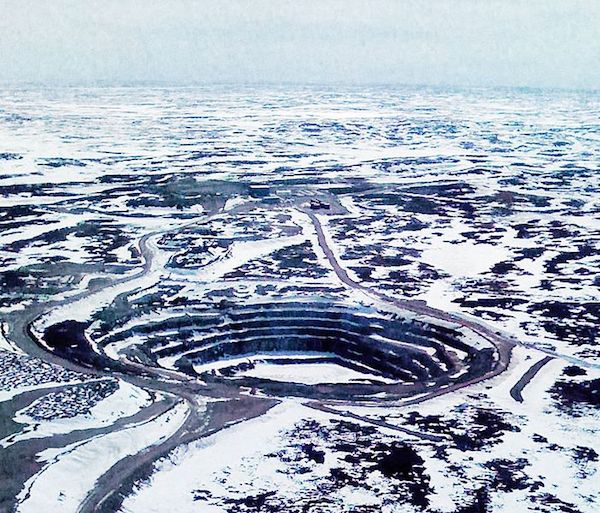 Nunavut comprises what used to be the eastern portion of the Northwest Territories and includes most of the islands reaching up toward Greenland. Extending south from Ellsmere Island to the Torngat Mountains in Labrador and Quebec is the Arctic Cordillera, which is a range of volcanic mountains that dominates eastern Nunavut.
This area has not been explored extensively, due to its extremely harsh cold conditions, but the volcanic nature of the mountains would indicate that there is probably a lot of gold there to be discovered.
The greenstone belts that run throughout the Canadian Shield extend into Nunavut, and these belts have produced much of the Canadian gold that has been recovered. The Meadowlake Mine, which is a large open pit mine, was opened in June of 2010 and is Nunavut's first gold mine to become operational, and additional exploration is continuing.
It is expensive to prospect here but a serious prospector can receive grants up to $8000. There are also classes that travel from one to community to the next for the local people. In fact a local prospector from one of the classes sold a deposit of gemstones to a mining company after he discovered it in 2001. There are extremely beautiful dark blue gem quality sapphires to be found in Nunavut.
There are a lot of opportunities for prospectors in Nunavut, because it is not a very well mapped area, but it takes a great deal of time, effort and above all, patience here. Don't come unprepared, because it is a cold, inhospitable place, with a short prospecting season.