Gold Prospecting in Rhode Island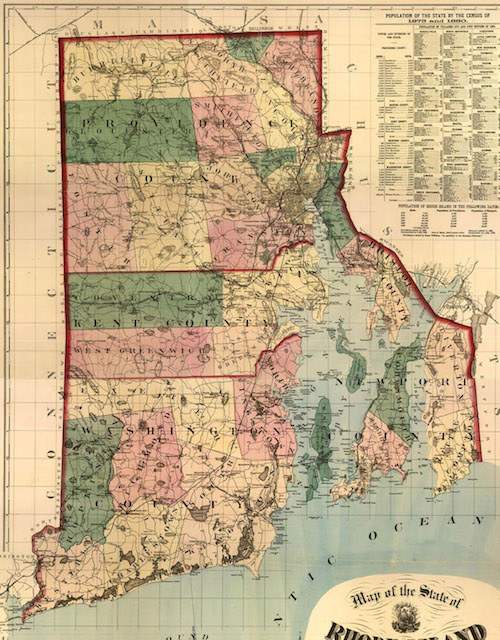 You can find gold in several areas within the state, but not in any great amount. There has never been enough gold located to be of interest to commercial mining ventures, but the hobbyist may find enough to satisfy the urge to see some color.
Although there are no records to substantiate any recovered amounts, the Durfee Gold Mine, located in Providence County may have produced some gold.
A stamp mill operated in the area, and might have produced some gold along with pyrite. Even though pyrite is known as fool's gold, there is frequently some gold located within pyrite deposits. Also in Providence County is Diamond Hill and Johnston, which were small-scale mined, but again, substantiation on any amounts are sketchy.
East of the town of Foster there were a few open pit mines that are now flooded. It might be worth a look. All in all, though, Rhode Island is not the place to try to make your fortune.
For those interested in doing a little rockhounding, Rhode Island produces garnets, amethysts, beryl and some serpentine. Moonstones can be find on the beaches – one is even named Moonstone Beach.
Next: Gold Prospecting in New Hampshire