Gold Prospecting in Tennessee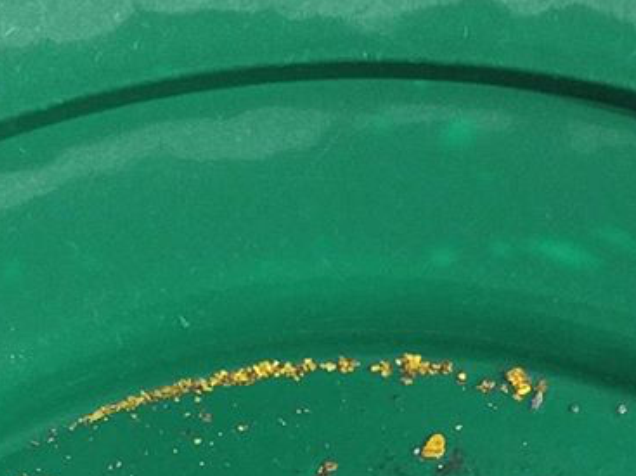 Although gold production has not been very high in Tennessee, you can probably recover enough gold to satisfy you. Most of the state is lacking in gold, but a few select areas are actually quite rich (for this part of the country).
The best area to pan is the southeastern corner near the towns of Tellico Plains and Coker Creek. Extending through the area near the borders of North Carolina and Tennessee is the gold belt, and Coker Creek (not the town, but the actual creek) is the most well-known place to have a look.
A short gold rush began there in 1831, and the prospectors found gravels that were not productive enough to make it worth their while. Although there wasn't enough gold to interest commercial mining ventures, this area should be productive for the gold panner.
Given that there was never much commercial interest, there are probably quite a few creeks that have never really been searched and would be worth your time. What you will find will be placer gold, very fine in texture with maybe a nugget or two now and then.
Here are a few other possibilities:
Some of the streams in Blount County east of Montvale Springs
In the southeastern corner of Tennessee, check out some ares in Polk County.
Monroe County – try Tobe, Cane, Turkey and Citico creeks.
Between the Hawassee and the Tellico Rivers – there is potential for success in most of these waters.
One thing you need to know is that there is a dredging ban in most of Tennessee. Within the Tellico Ranger District in the east and the GPAA property on Coker are the only areas that can be dredged.
Also if you intend to prospect in the state of Tennessee you must have a permit, no matter what method you are using. So be sure to check it out thoroughly and make sure you have your ducks in a row before you start.
Next: Explore Historic Mining Sites to Find Gold