Gold Prospecting in Texas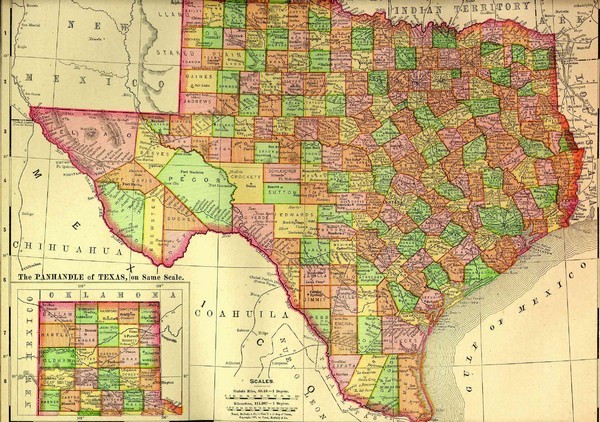 You probably won't find your fortune in Texas, as most of the gold found has been in trace amounts. Most of the state is privately owned, so you need permission from landowners before you venture out.
The Spanish explorers gave it their best shot, but nothing of note was found in the state. That having been said, a hobby prospector may find enough to keep him interested. When you locate gold in Texas it will most likely be very fine textured flakes and dust.
Here a few places that might be worth a look:
In Llano County the Llano River and Pennington Creek have produced a fair amount of placer gold. In fact most of the gold found in Texas comes from this area.
In Blanco County, there was some placer work done in Walnut Creek in the 1880s.
Some gold dust has been found in the past in Bastrop County in Gazley Creek.
In Presidio County, zinc and lead was mined in the Presidio Mine. As a result, some gold and silver were found as a byproduct, so nearby areas could possibly hold some gold deposits.
If you want to branch out a little, Texas is a great place to locate freshwater pearls, and it also produces blue topaz and opals. So if you need a little break from the gold pan, try looking for some other treasure.
Next: Gold Prospecting in Oklahoma